Environmental Compliance Management & Monitoring
EPG's level of detail, coordination, and efficiency in providing adequate and pertinent information that is easily accessible reduces noncompliance occurrences and expedites variance procedures.
EPG uses the expertise of our diverse interdisciplinary group of specialists to provide comprehensive environmental compliance programs designed to maintain the balance between development goals and environmental concerns. These services span the seamless transfer of relevant permitting requirements into the vernacular of construction documents during preconstruction; to the implementation of comprehensive inspection and reporting programs during construction; to the planning, design, implementation, supervision, and monitoring of reclamation activities; to post-construction project closeout. We understand our clients' concerns and work with them to guide each project through to its successful and timely completion in compliance with federal, state, local, and tribal regulations.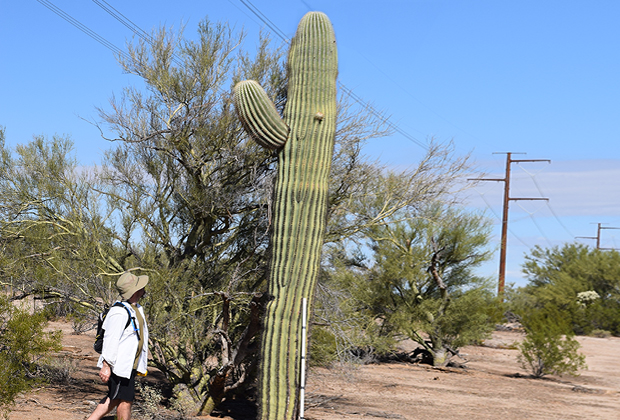 Preconstruction Environmental Compliance Planning
SWPPP development in coordination with client's engineers
SPCCPs development for appropriate projects in consultation with the client's or EPG's partner engineering groups
Plan of Development; compliance plan; mitigation plan; Construction, Operation, and Maintenance Plans; and linebook preparation
Environmental Management Systems (including interactive GIS databases) development
Negotiation of remedial actions with regulatory agencies and implementation when required
Interpretation of bid documents and scopes of work for construction
Environmental risk/due diligence analyses
HPTP development
Cultural clearance and data recovery
Biological mitigation plans and clearance
Native plant inventory and salvage plans
Paleontological clearance
Environmental Compliance Management
Compliance management and documentation
General compliance monitoring by experienced environmental inspectors
Compliance Inspection Contractor services
Coordination with agency third-party contractors
Environmental and safety training
SWPPP implementation, monitoring, and documentation
SPCCPs implementation, monitoring, and documentation
BMP installation
BMP/erosion monitoring and remedial action coordination
Vegetation and noxious weed infestation monitoring
Resource-Specific Environmental Monitoring
Air quality (dust permit compliance) including EPA method 9
Biological monitoring
Cultural monitoring
Native American monitoring facilitation
Paleontological monitoring
Visual resource monitoring
Reclamation Planning, Implementation, and Monitoring
Restoration coordination, including developing and procuring seeding materials, soil inoculants, and soil stabilizers and mulch
Native plant salvage and devegation/revegetation services
Coordination of contract grows and native seed collections
Reclamation seeding and supplemental planting
Implementation of specialized mitigation strategies including visual and biological measures
Restoration monitoring plan implementation including on-site and off-site transects development, installation, and documentation
Monitoring of restoration activities including compliance reporting
Noxious weed treatments and eradication
Restoration success monitoring and compliance documentation
Post-construction Environmental Monitoring/Auditing
Restoration success monitoring and compliance documentation
BMP monitoring including vegetation and noxious weed evaluations
Remedial action development and implementation
SWPPP monitoring, documentation, and closeout
Agency consultation regarding restoration success, remedial actions, and site release
Dust permit closeout including final testing of site stability
Post construction habitat assessments
Mid- to long-term maintenance of restored sites
Interested in working with EPG? Let's talk about your needs.